We will have absolutely no hesitation in recommending Empress Coaches – a truly first class, professional company from the initial enquiry to final drop off.
Classic Coaches for Film, Television, Photoshoot and Media Hire
We welcome enquiries from companies that are looking for something different whether it be for film or television, photographic or media hire.
Our 1963 Bedford J2 coach was first registered on 5th June that year to Cookes Coaches in Stougton near Guildford. Delivered in a blue and yellow livery, this long-established operator was at the time operating a small fleet of five modern Bedford coaches, with 644 HAA being the smallest at just eighteen seats.
Cookes specialised in mainly private hire, day excursions and extended holiday tours as well as works contracts for their operation. On 14th March 1966 Cookes was taken over by Safeguard Coaches of Guildford, another long-established operator with this coach being part of the sale.
Interestingly, another of the Cookes fleet, a Bedford VAL Plaxton, registered as GPC 58C that also passed to Safeguard, later was operated by us at Empress between 1973 until 1976.
The little Bedford J2 found a new home in September 1974 with W & RM Wilkinson, a local motor garage owner in Kettlewell in the Yorkshire Dales, purchased through the coach dealership Jack Hughes for the princely sum of £1,800 pounds.
Aside of the garage business, Wilkinson ran a few coaches on local school contracts, mainly Bedford's, with this this trusty Bedford J2 being perfect as it could access remote areas of the Dales that larger coaches could not. Over the next years it undertook local runs of around 120-130 miles per day in many areas requiring accessing farms and remote places with the coach sometimes having to turn around after collecting a pupil and travel miles back in another direction afterwards for the next collection.
With the local terrain being anything between 800 to 2,000 feet above sea level, snow in the winter months was common place although its owners reported that this was no major issue for the little Bedford, which was known to get through the lanes in the heavy snow with no problems.
At times the snow could be quite bad and on one memorable occasion the coach met a stranded Land Rover stuck in a Lane with no traction. The school children on-board, unhappy with this delay were said to get off the coach and ask the owner of said vehicle to move out of their path so the coach could get through, so they would not be late for school, something which he obliged, the coach continuing on in the snow to finish its school run!
The local terrain would take its toll on the coachwork at times as with deep snow plied up on the sides of the lanes which when moved to the sides would freeze, occasionally the coach would hit it causing damage to panels requiring repairs and another coat of yellow and blue paint to smarten it up. Normally two schools were operated to, Kettlewell School and Arncliffe School, occasionally relief cover with another small coach to cover for Grassington School would be undertaken.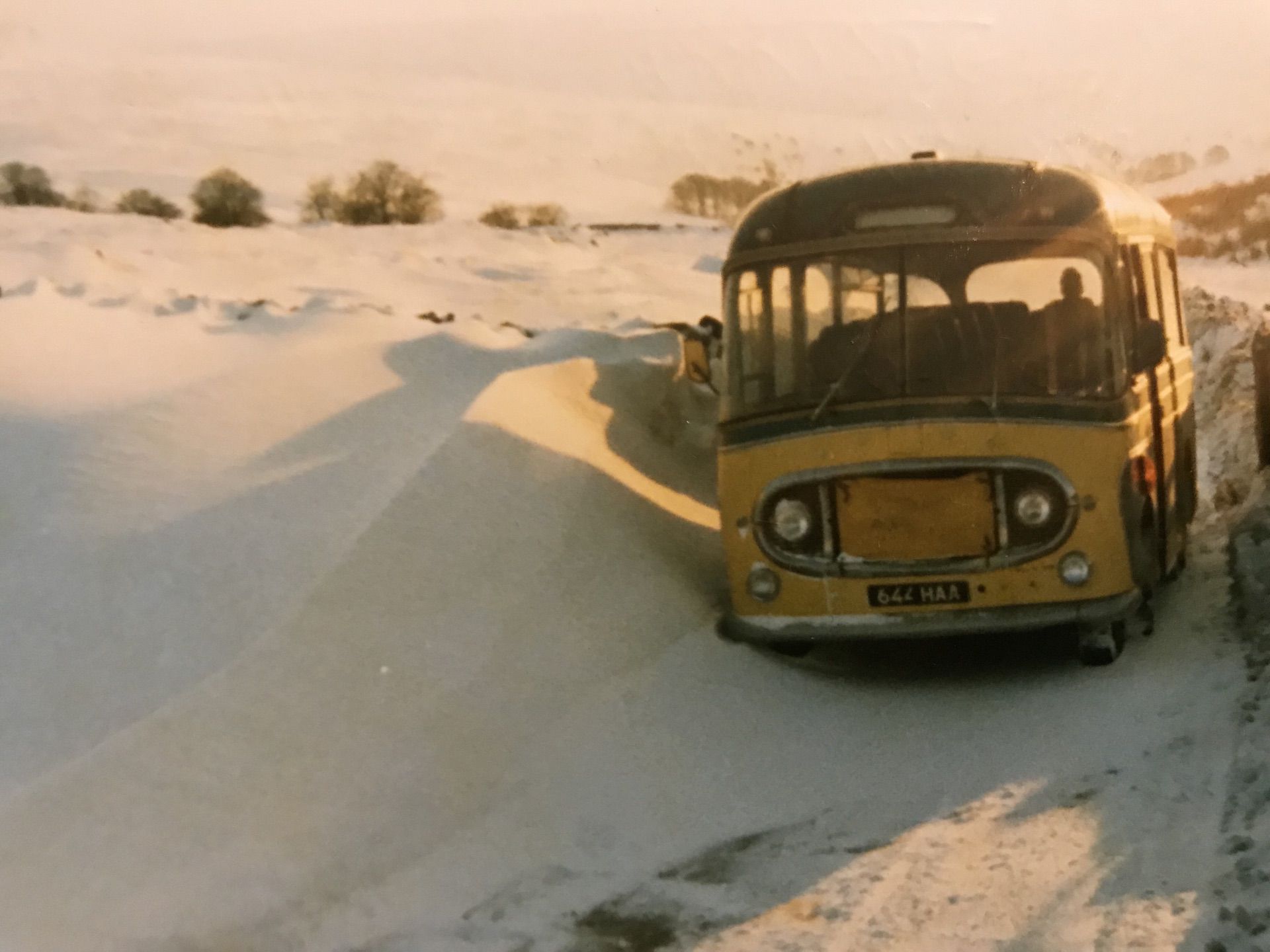 It remained in use until around August 1992 where at the sprightly age of nearly thirty years old it was withdrawn and put into store.
The next few years it would remain out of sight with occasionally being started up to be moved until December 2015 when Vallences Coaches from Sutton in Ashfield bought it and commenced a sympathetic restoration of the coach.
It required a range of jobs to get it back into running condition, at this time the seats were retrimmed and it was up seated to twenty seats from its original configuration of eighteen as there was plenty of space to do so. It would now enjoy a new lease of life on the Rally scene attending shows and events with the Vallence family, the coach bearing the signwriting 'Lady Pamela' in honour of Mrs Vallence senior.
With Vallences eventually having the opportunity to purchase an older Bedford OB Duple coach, it was with a heavy heart they decided to sell it on. We at Empress are fortunate to be the next guardians of 644 HAA, which is in good company with our existing younger Bedford.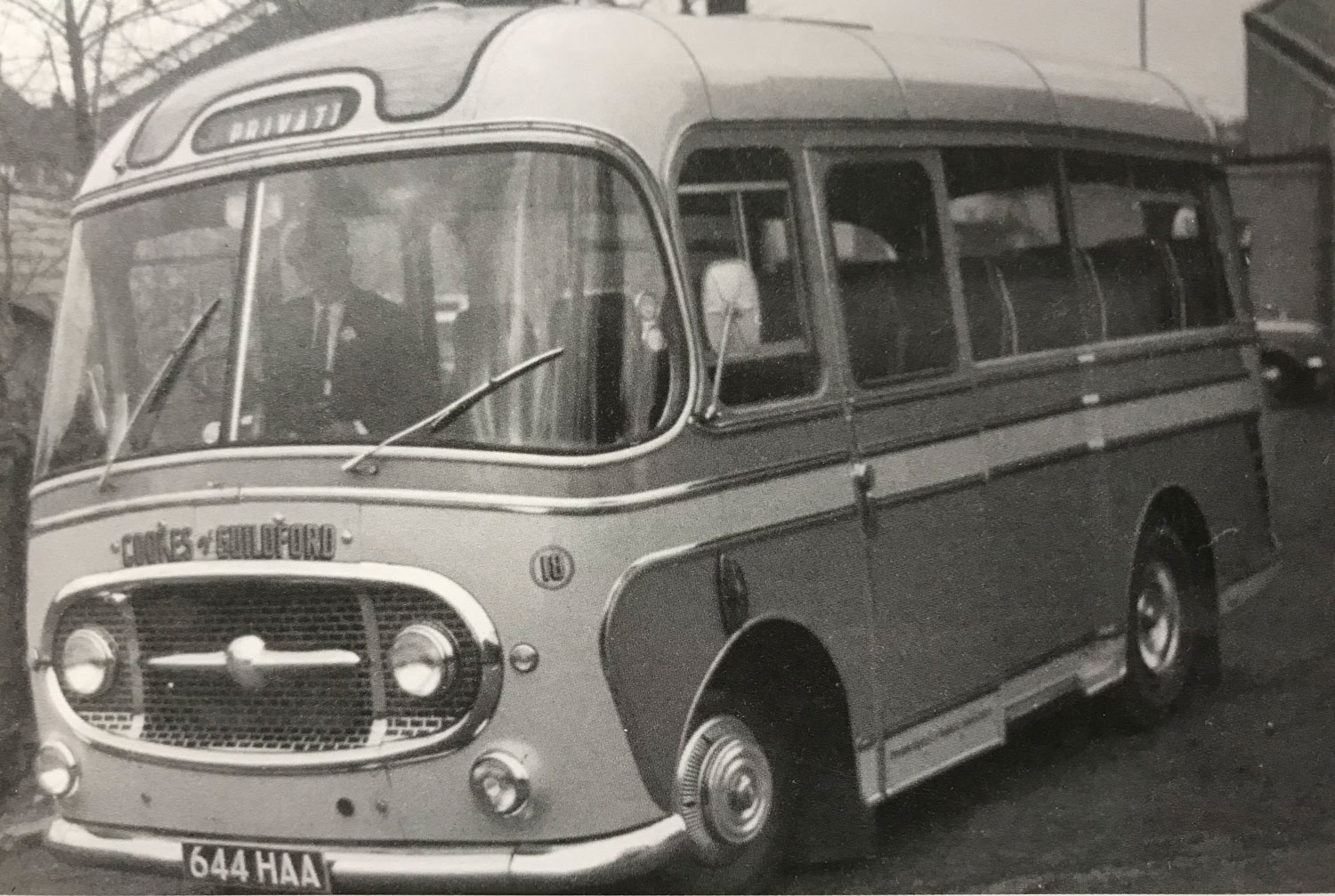 PHOTO CREDIT: COPYRIGHT A J DOUGLAS