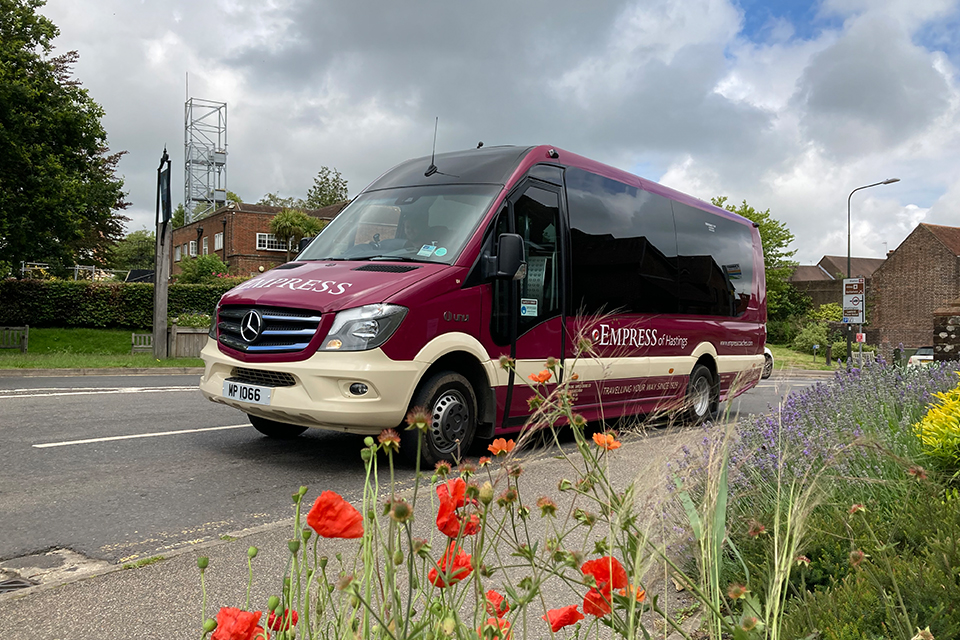 MP 1066
22 Seater
Our flagship coach is this superb Mercedes Benz 22 seat vehicle.
This coach features large tinted and double glazed windows and is fully air-conditioned.
It has attractive soft half leather trim inside with three point lap and diagonal seat belts.
It's also Euro 6 compliant for emissions requirements.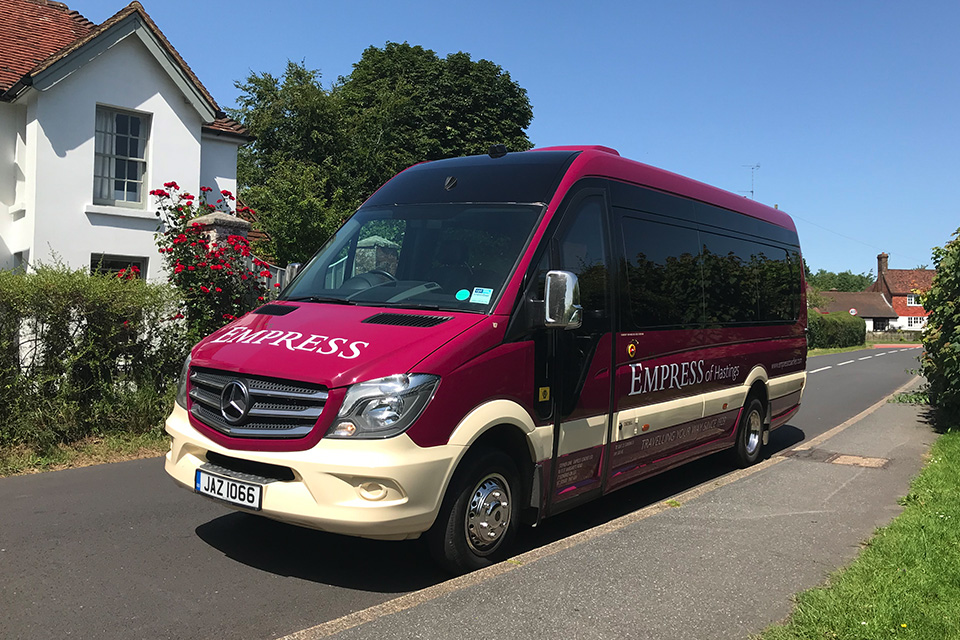 JAZ 1066
22 Seater
This Mercedes features 22 leather seats trimmed in black with three point lap and diagonal seat belts and arm rests. It is air-conditioned and has tinted windows too.
It is Euro 6 compliant for emissions requirements and one of two 22 seat vehicles in our fleet, they are perfect for accessing venues that larger coaches cannot.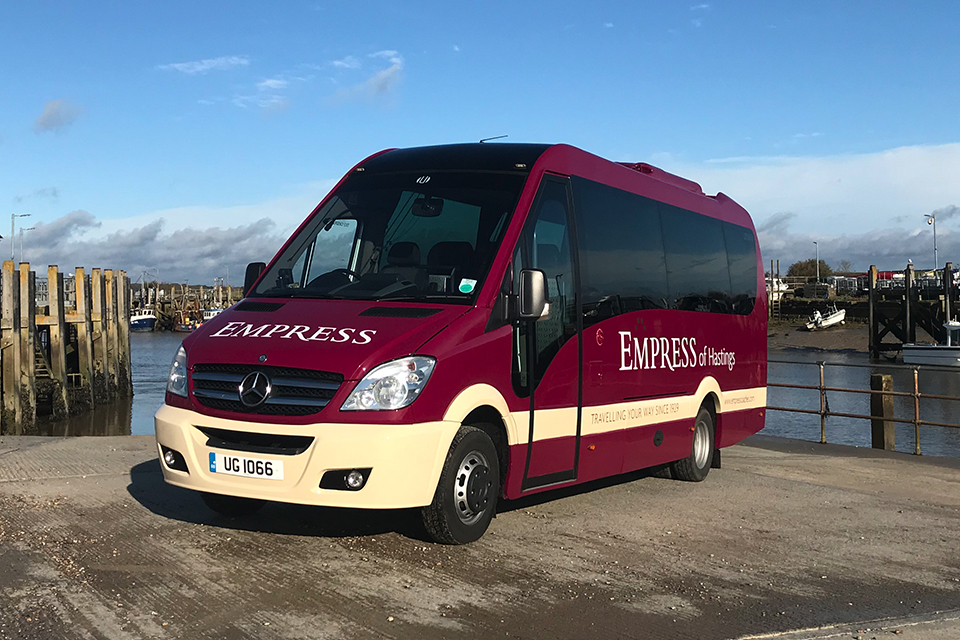 UG 1066
16 Seater
Our 16 seat Mercedes Benz Unvi Vega GT is a real small coach with large coach features! It has leather reclining seats, very generous leg room and has tinted, double glazed panoramic windows.
Its fully air-conditioned and has a very large luggage boot and side locker as well.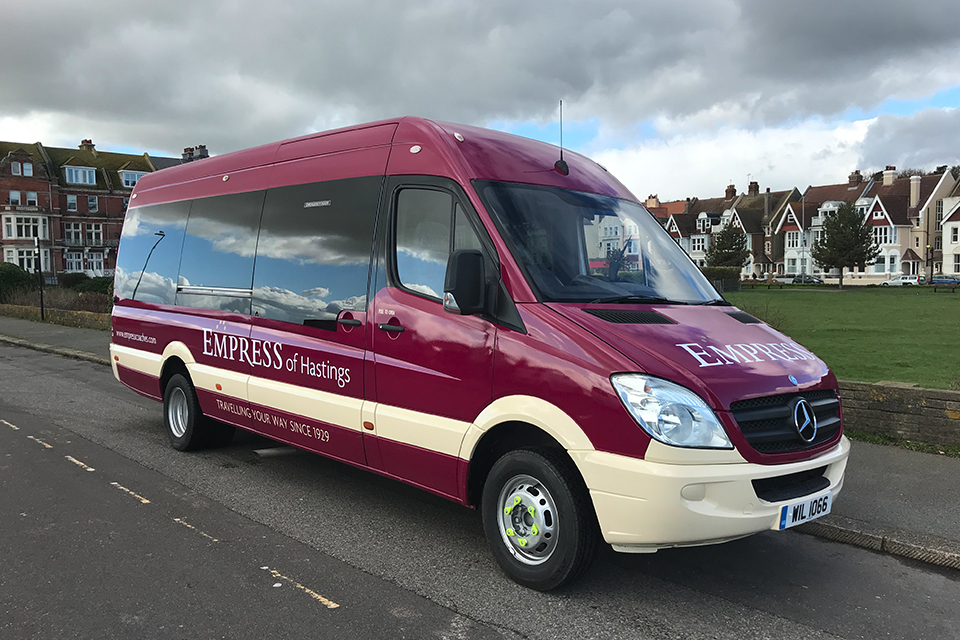 WIL 1066
16 Seater
This coach is air-conditioned with a large luggage boot. A good all round vehicle with standard entry step, and 16 nicely trimmed seats.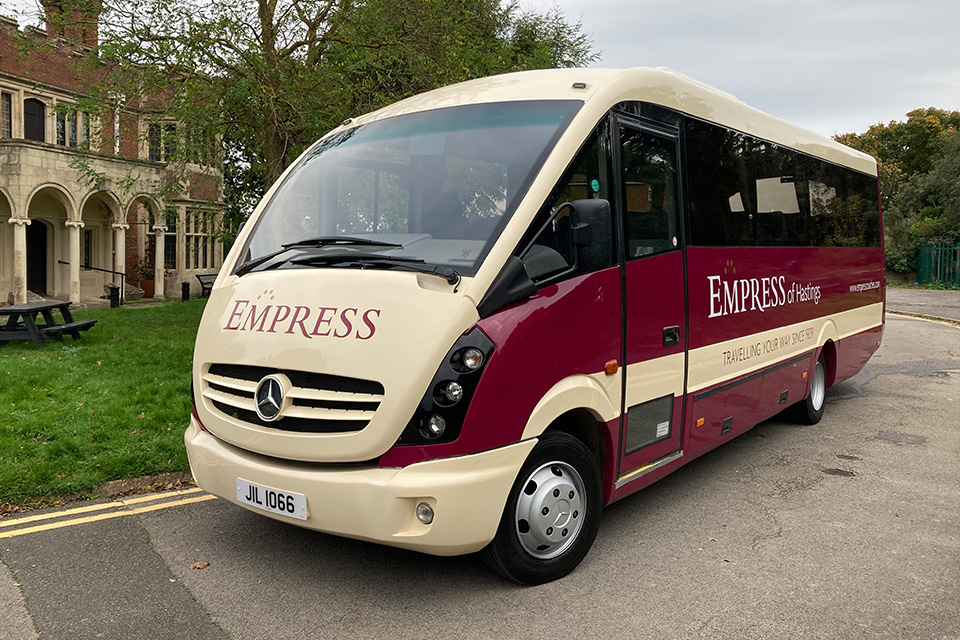 JIL 1066
33 Seater
This Mercedes Benz is currently the largest coach in our fleet and is ideal for group hire.
It features tinted double-glazed windows and is air-conditioned. It has a reasonable size luggage boot and a side locker too.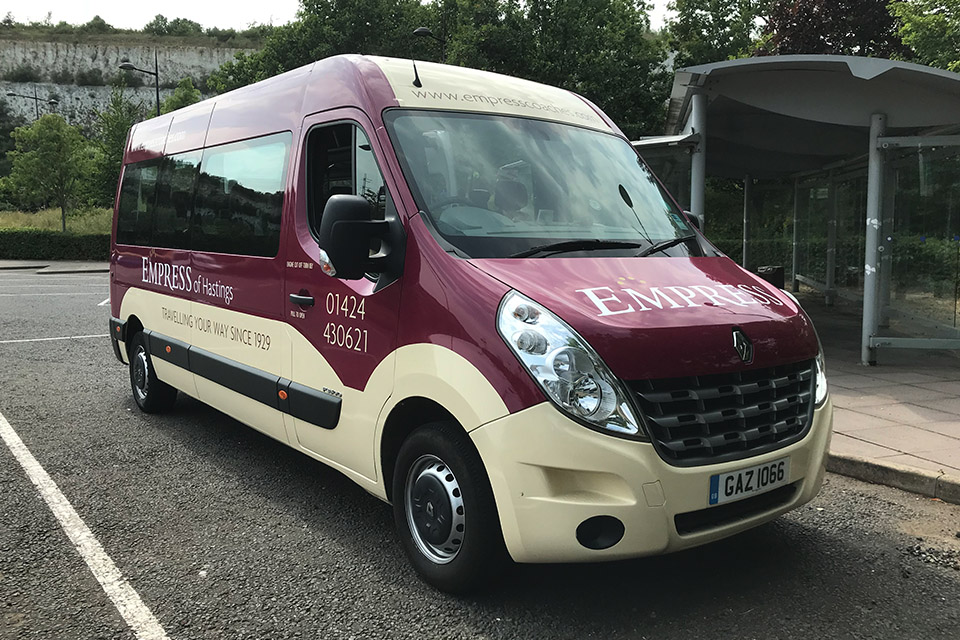 GAZ 1066
16 Seater
Our Renault Master is a standard 16 seat coach.
A versatile vehicle for all types of work that offers superb ride quality for passenger comfort.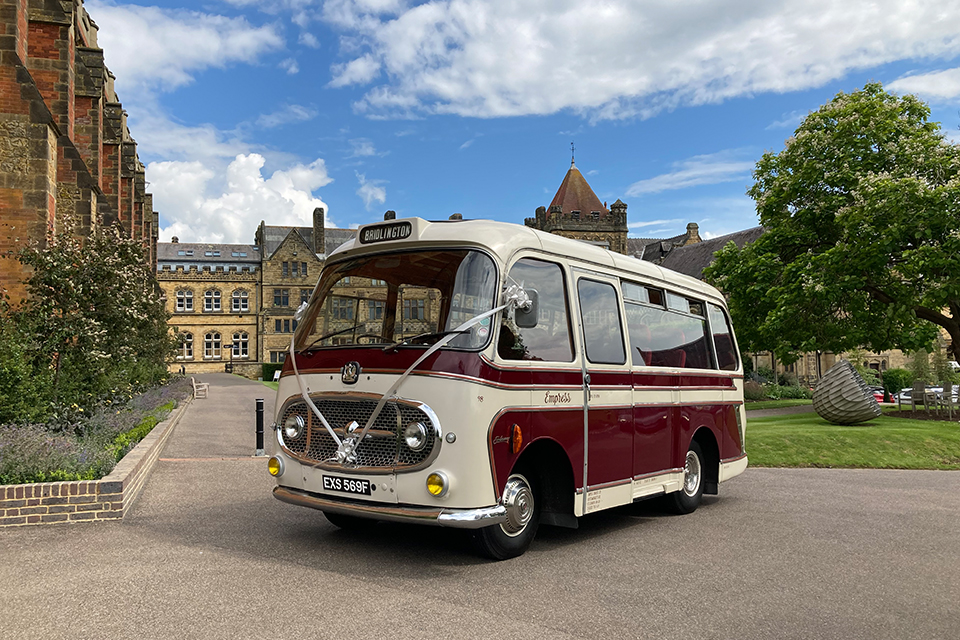 EXS 569F
20 Seater
One of two fully operational classic coaches in our fleet.
This 1967 Bedford J2 has a Plaxton Embassy body which seats 20 passengers.
It truly is a wonderful small coach and brings a smile to ones face just seeing it.
Available for that special occasion, please do call to discuss more about what you would like to hire it for and discuss the benefits of this vehicle.
No seat belts are fitted, but we cannot re-write history!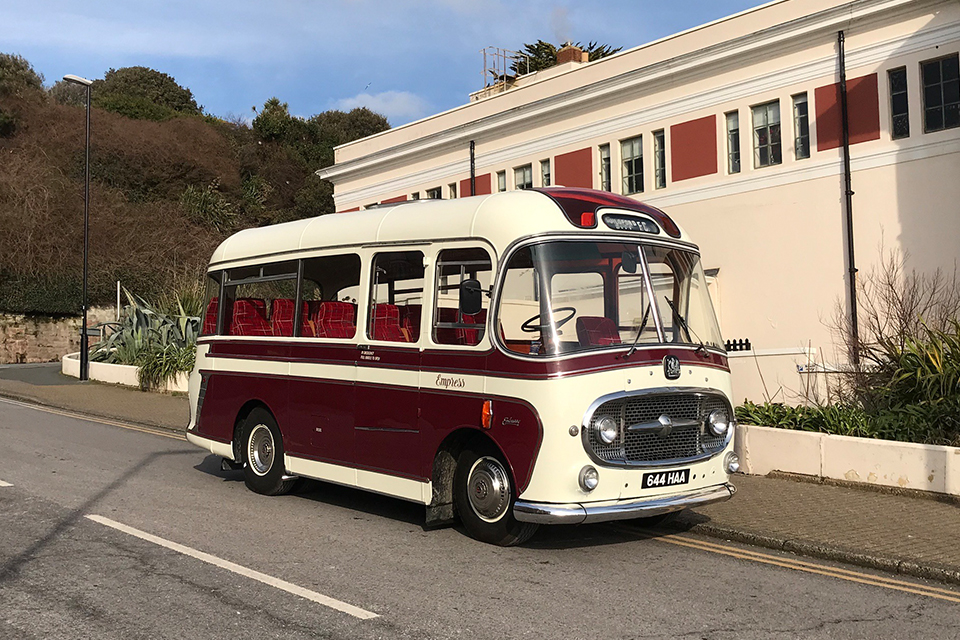 644 HAA
18 Seater
The older of our two classic coaches. This superb 1963 example features the earlier style of Plaxton coachwork with iconic curved front and rear screens.