I can't recommend Empress Coaches highly enough! From start to finish he was incredibly kind and helpful. Booking was simple and communication throughout was brilliant, with fast responses. I would highly recommend booking a coach with Empress Coaches.
Classic Coaches for Film, Television, Photoshoot and Media Hire
We welcome enquiries from companies that are looking for something different whether it be for film or television, photographic or media hire.
This coach was ordered by the Scottish Commercial Dealership SMT as a demonstrator model. Its Bedford J2 chassis would have been delivered to the Plaxton Coachworks in Scarborough to have its body built, which was framed mainly in timber, the last of the line in build as the other larger models were now being framed in mainly steel. The interior was finished mainly in red trim with the exterior panels painted in an attractive red & cream livery.
A note was written on its Body Detail Sheet for use in the build process at the coachworks stating 'Please pay special attention to finish etc. as this vehicle is to be exhibited during the Scottish Motor Show'. and it was to have extras such as an interior heater at £40, a HMV radio at £73 – 10 shillings and wheel discs all round for a respectable £17.
On completion it was collected from the Plaxton works by a representative from SMT on 28th October 1967 from where it made the journey North to Scotland in readiness for the Commercial Motor Show being staged at Kelvin Hall in Glasgow in the November.
The show was obviously a success as the first owner of the coach became Pattisons Coaches of Paisley and was registered EXS 569F on 1st December. It was operated by them for just over two years before it was sold to Wilkinson of Gateshead in August 1970. Barely two years later it again moved on to Sowerby International of Gisland, Carlisle where it would now settle down into a more long term home, staying in ownership with them until 1990.
It then passed to Abcan, also in Carlisle, but just two years later was on the move again, this time off to sunny Blackpool to Mr Tom Jackson. The little Bedford's two year itch of ownership struck again and in December 1992 it was purchased by G-Line Coaches in neighbouring St Anne's as what had become an on-going restoration project. Much work was undertaken whilst in their ownership with a view to eventually getting it back onto the road again. Its age would have not been a coincidence as the Bedford happened to be the same age as the founding of the business of G-Line.
The time needed to continue with the work was difficult to find, as with a fleet of operational coaches to prioritise, G-Line made the decision some 10 years later to sell the 35 year old Bedford on to a preservationist, Mr Chris Stokes, for final completion of works. So in June 2012 it now made the long journey from Lancashire to rural Essex where Chris would finish and now rally the wonderful vehicle at various events and enjoy its ownership over the next few years.
Its purchase by Empress was significant as it became our 100th vehicle acquired since our company started in 1929!
We are now continuing its preservation in fully operational guise and hope that you will enjoy hiring it for the experience travelling in a coach that was first created in the year called many times in history as 'the summer of love' 1967.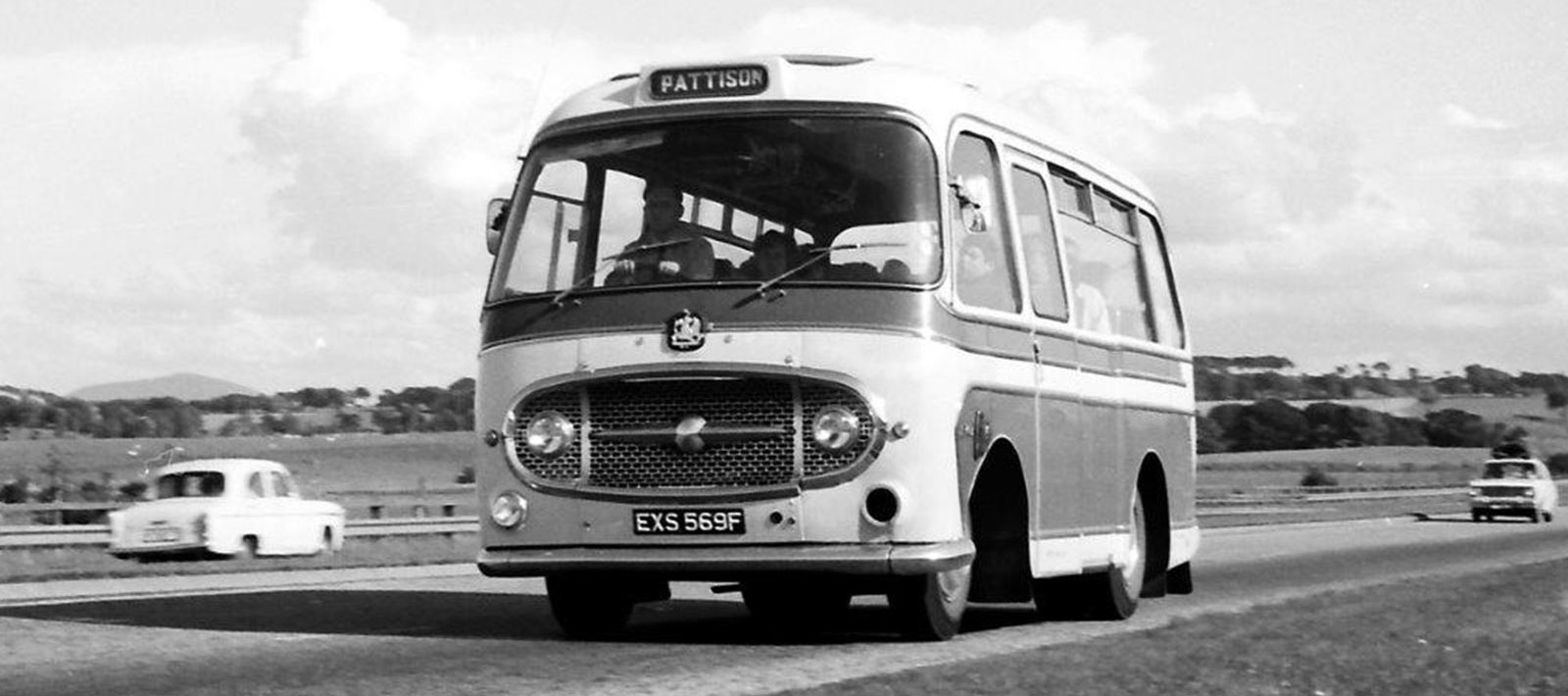 PHOTO CREDIT: COPYRIGHT A J DOUGLAS